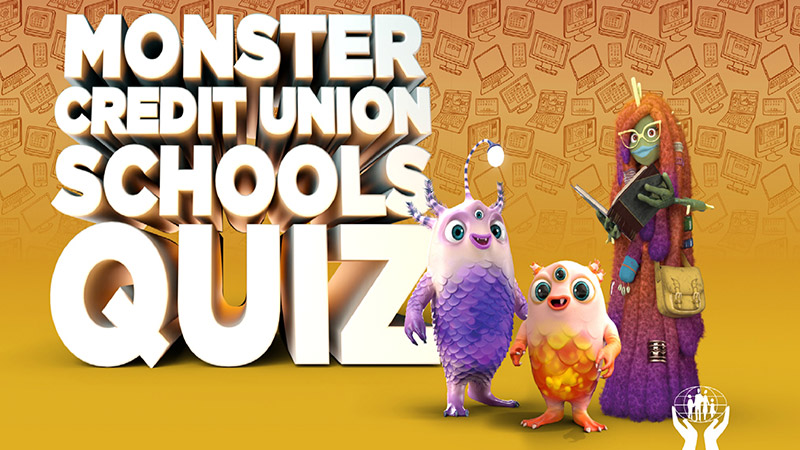 25,000 kids take the Irish League of Credit Unions National Monster Schools Quiz!!
QuizWizards are delighted to continue their association with the Credit Union of Ireland for the 3rd year running.
The iconic Credit Union National Schools Quiz, running since the early '90s went digital again this year, with 25,000 kids taking part in this fun series of educational quizzes!
View the Credit Union Monster Schools Quiz here: https://www.creditunion.ie/news/schools-quiz/try-the-online-quiz/